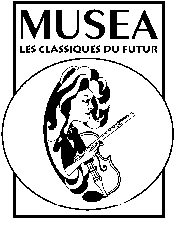 MUSEA

- PRODUCTION & DISTRIBUTION

138, rue de Vallières - 57070 METZ - France

Phone: +33 (0)3.87.36.18.18 - Fax: +33 (0)3.87.36.64.73

http://www.musearecords.com promotion@musearecords.com - data@musearecords.com

PINK FLOYD Tribute

- Pigs And Pyramids

An AllStar Lineup Performing The Songs Of Pink Floyd

FGBG 4461

You just have to mention the incredibly huge list of musicians that contribute some parts on this PINK FLOYD tribute, to make this album becoming an absolute must-have for every music lover ! Judge by yourself: Chris SQUIRE (YES), Tommy SHAW (STYX), Alex LIGERTWOOD (SANTANA), Edgar WINTER, Mike BAIRD (JOURNEY), Tony LEVIN (KING CRIMSON and Peter GABRIEL), Ritchie KOTZEN (POISON), Jason SCHEFF (CHICAGO), Dweezil ZAPPA, Jeff Scott SOTO (Yngwie MALMSTEEN), Tony KAYE (YES) and Tony FRANKLIN (THE FIRM). Donít forget to mention Aynsley DUNBAR (JOURNEY), Glenn HUGHES (DEEP PURPLE), Elliot EASTON (THE CARS), Derek SHERINIAN (DREAM THEATER), Alan WHITE (YES), Fee WAYBILL (THE TUBES), David Glen EISLEY, Doug PINNICK (KINGíS X), Robben FORD, Mike PORCARO (TOTO) and Greg BISSONETTE. Want more ? Billy SHERWOOD (YES), Steve LUKATHER (TOTO), Ronnie MONTROSE, Gary HOEY, Scott WALTON, Bruce KULICK (KISS), Bobby KIMBALL (TOTO), Vinnie COLAIUTA (Frank ZAPPA & THE MOTHERS OF INVENTION), Marco MENDOZA (THIN LIZZY), Robin McAULEY (GRAND PRIX), Bob KULICK (KISS), Steve PORCARO, Phil SOUSSAN (Ozzy OSBOURNE), Eric SINGER (KISS), Jimmy HASLIP, Scotty PAGE (PINK FLOYD Live), Pat TORPEY (Mr BIG) and Jeff BAXTER (THE DOOBIE BROTHERS)Ö Despite all those prestigious names, "Pigs And Pyramids" (2002) deserves way better than a good place, even if that's one of the most important, in a discography: this album was created to stay in perpetual rotation on your hi-fi system, and can be listened to as an independant piece of work. What a pleasure to hear once again the "Money" cashbox sound, the "Shine On You Crazy Diamond" etheral guitar sound or the "Another Brick In The Wall - Part Two" famous leitmotiv ! The artists that didnít take part of Billy SHERWOODís & Bob KULICKís little party might regret it dearly now !!! And you, are you going to miss that unique opportunity ?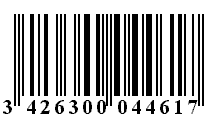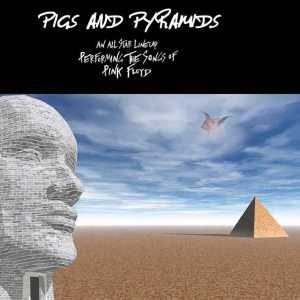 WORLDWIDE DISTRIBUTION:

Musea (France & the rest of the world) - Point Music (Germany) - Frontiers (Italy) - G.F.T. (Great-Britain) - Bee & Bee (The Netherlands) - Record Heaven (Sweden) - Syn-Phonic (United States Of America) - Marquee (Japan) Stereo KFT (Hungary) - Music Agency (Czech Republic) - Si Wan Records (South Korea) - Jazzis Music (Israel) - Promotora (Mexico) - Rock Symphony (Brazil) - Musical Mind (Venezuela) - Indi Disc (Costa Rica) - Cranium (New Zealand) - Artur SIIM (Estonia)