1969
November 14
OCTOPUS/GOLDEN HAIR (Barrett/Joyce)
(UK 45 - Harvest HAR 5009, stereo)
Other Issues: 69 Fr 45 - Harvest 2C 006-04435, stereo
comments: the lyrics for "Golden Hair" come from a poem by James Joyce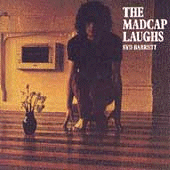 1970
January
THE MADCAP LAUGHS
(UK LP -Harvest SHVL 765, stereo)
Tracks:
Terrapin
No Good Trying
Love You
No Man's Land
Dark Globe
Here I Go
Octopus
Golden Hair
Long Gone
She Took a Long Cold Look
Feel
If It's In You
Late Night
Producers - Pete Jenner/Malcom Jones/David Gilmour/Roger Waters
Musicians - David Gilmour, Roger Waters, Richard Wright, 'Willie' Wilson,
Jerry Shirley, Mike Ratledge, Hugh Hopper, Robert Wyatt
Other issues:
87 CD - Capitol CDP7 46607 2
This album was included in the "Crazy Diamond" Box Set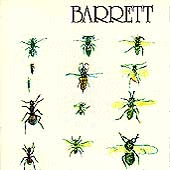 November
BARRETT
(UK LP -Harvest SHSP 4007, stereo)
Tracks:
Baby Lemonade
Love Song
Dominoes
It Is Obvious
Rats
Maisie
Gigolo Aunt
Waving My Arms in the Air / I Never Lied to You
Wined and Dined
Wolfpack
Effervescing Elephant
Producers - David Gilmour/Richard Wright
Musicians - David Gilmour, Richard Wright, 'Willie' Wilson, Jerry Shirley,
Vic Saywell
Engineer: Peter Brown
Other issues:
87 CD - Capitol CDP7 46606 2, stereo
This album was included in the "Crazy Diamond" Box Set


1974
September
SYD BARRETT
(UK 2 LPs, Harvest SHDW 404, stereo)
Comments: This is simply "The Madcap Laughs" and "Barrett" reissued as a 2
record set.
Other Issues:
74 US 2LPs Harvest SABB 11314 stereo


1988
February
SYD BARRETT - THE PEEL SESSIONS
(UK mini-LP, Strange Fruit Records SFPS 043, stereo)
Tracks:
Terrapin
Gigolo Aunt
Baby Lemonade
Effervescing Elephant
Two of a Kind *
Producer: John Walters
Musicians: David Gilmour, Jerry Shirley
Comments: Recorded, February 24, 1970, first aired March 14, 1970
* According to the book "Crazy Diamond" this song was actually
written by Richard Wright
Other Issues:
CD Strange Fruit DE18307-2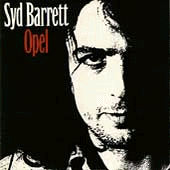 ?
OPEL
(UK LP Harvest ?)
Tracks:
Opel
Clowns and Jugglers
Rats
Golden Hair
Dolly Rocker
Word Song
Wined and Dined
Swan Lee (Silas Lang)
Birdie Hop
Let's Split
Lanky (Part One)
Wouldn't You Miss Me (Dark Globe)
Milky Way
Golden Hair (instrumental)
Comments: This album is composed of out-takes and unreleased material
from the "Barrett" and "Madcap" sessions
Other Issues: (?)
This album was included in the "Crazy Diamond" Box Set


1993
?
CRAZY DIAMOND
(UK CD Box Harvest 0777 7 81412 2 8)
Contains the 3 Harvest albums ("Madcap" "Barrett" and "Opel") plus the
following bonus tracks (alternate takes) on each disk:
The Madcap Laughs:
Octopus (2 takes)
It's No Good Trying
Love You (2 takes)
She Took a Long Cold Look at Me
Golden Hair
Barrett
Baby Lemonade
Waving My Arms in the Air/I Never Lied to You
Love Song
Dominoes (2 takes)
It is Obvious
Opel:
Gigolo Aunt
It is Obvious (2 Takes)
Clowns and Jugglers
Late Night
Effervescing Elephant
Comments: comes w/ lots of new artwork and a 24 page booklet.
Other Issues:
US ?


1994
Febuary
SYD BARRETT CRAZY DIAMOND
(Limited Edition Colored Vinyl E.P Capitol 8 58186 7)
Tracks:
Terrapin
Octopus
Baby Lemonade
Effervescing Elephant
Comments: on pink vinyl
OCTOPUS
(Cleopatra CLO CLEO - 577122)
this is some sampler I know nothing about (send info)

..back..