VARIOUS ARTISTS
BEYOND THE WILDWOOD - A TRIBUTE TO SYD BARRETT
(UK CD Imaginary ILLCD 001)
Tracks:
No Good Trying - The Mock Turtles
Octopus - Plasticland
Arnold Layne - SS20
Matilda Mother - Paul Roland
Long Cold Look - Fit and Limo
Long Gone - The Shamen
If the Sun Don't Snine (Adaptation of "Jugbabd Blues") - Opal
Baby Lemonade - The Ashes in the Morning
Wolfpack - The Lobster Quadrille
Golden Hair - The Paint Set
No Man's Land - Tropicana Fishtank
Apples and Oranges - the T.V. Personalities
Two of a Kind - The Soup Dragons
Scream Thy Last Scream - The Green Telescope
See Emily Play - The Chemistry Set
Rats - What Noise
Gigolo Aunt - Death of Samantha
Other Issues: US CD, Communion COMM 14CD

VARIOUS ARTISTS
FUCK YOUR DREAMS, THIS IS HEAVEN (Movie Soundtrack)
(UK CD, Crammed Discs CRAM 048)
Barrett Tracks included:
Flaming - Niki Mono and Nikolas Klau
No Man's Land - Peter Principle
Late Night - Minimal Compact
Comments: The film is dedicated to Syd

THE BLUE ANGELS
-Lucifer Sam
B-side to "Candy"
(UK 45, Solid Records ROC 739)

ALEX BOLLARD ASSEMBLY
-Arnold Layne
-See Emily Play
on "Pink Rock, Super Sounds of the Seventies" (Dutch Pink Floyd
'tribute' album)
(UK CD, Star Inc. 86057)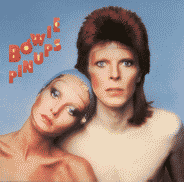 DAVID BOWIE
-See Emily Play
on "Pinups"
(UK CD, EMI CDP 7 94767 2)

CAMPER VAN BEETHOVEN
-Interstellar Overdrive
on "Camper Van Beethoven"
(UK LP, Rough Trade ROUGH 109)

CARNIVAL ART
-Octopus
on "Thrumdrone"
(UK CD, Situation Two SITU CD 32)

THE DOLPHINS
-She Look a Long Cold Look
Single ? ? ?

DR PHIBES
-Lucifer Sam
on "The Dark Side of the Pool" (various artists)
Liquid Noise Records ?

THE EFFERVESCING ELEPHANTS
-Maise
on "Something to Say"
(Italian LP Electric Eye EELP 009)

FAMILY FODDER AND FRIENDS
-No man's Land
on "Sunday Girls - a tribute to Blondie by Family Fodder and Friends"
(Mini LP Parole records, 1980?)

FORTRAN 5
-Bike "Sid Sings Syd"
-Bike "Steve James Mix"
(the lyics in these are sampled from Sid James' parts in various movies)
-Crazy Earth "L'Essence De Syd Mix"
(includes samples from "The Gnome")
on "Blues"
(UK CD, Mute CD STUMM 79)
Crazy earth also released as single
(UK 12" single, Mute 113)

THE GRAPES OF WRATH
-See Emily Play
(some Canadian cassette single)

THE IGLOOS
-Octopus
B-side of "Wolf"
(UK 45, Fresh Records, FRESH 23)

I START COUNTING
-"Still Smiling, the Fortran 5 remix"
(Mute 9-61033)
has a quietly inserted sample of Interstellar Overdrive

JESUS & THE MARY CHAIN
-Vegetable Man
B-side of "Upside Down"
(UK 45, Creation CRE 012)

KNOX
-Gigolo Aunt
(UK 45, Armagedon AS003)

LA MUERTE
-Lucifer Sam
on "Black God/White Devil"
(Belgian CD, Sex Wax SWCD 691017)

LIGHTINING SEEDS
-Lucifer Sam
on the "Sense" CD Single
(promo MCASP-2262)
anybody have the regular issue?

LONDON PX
-Arnold Layne
(UK flexi-single, Terrapin SYD1)

LOVE & ROCKETS
-Lucifer Sam
extra track on "Kundali Express" single
(UK 12" single, Beggars Banquet BEG 163T)

GARY LUCAS
-Asronomy Domine
on "Gods and Monsters"
(Enemy Records, EMY 133-2, 1992, US)

MARC AND THE MAMBAS (Marc Almond)
-Terrapin
on "Untitled"
(UK CD, Some Bizarre 510 2984)

MARIGOLDS
-Two of a Kind
flexi-single available with "Mummy", a fanzine

MONKS OF DOOM
-Let's Split
on "The Insect God"
(UK CD , C/Z Records CZ 047)

NEIL THE HIPPY (Nigel Planner)
-The Gnome
on "Neil's Heavy Concept Album"
(UK LP, WEA WX12)

PINK FLOYD
-Astronomy Domine
Live version on "Ummaguma" by post-Syd Floyd
(UK CD, EMI CDS 7 46404 8)
also on"A Nice Pair" replacing "Piper" version
(UK 2LP, Harvest, SHDW 403)

PLACEBO
-Dark Globe
on "36 Degrees"
(UK CD/7" FLOORCD1 / FLOOR1)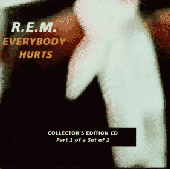 REM
-Dark Globe
on "Orange Crush"
(UK CD single, WEA 2960CD)
on Everybody Hurts
(UK CD single, WEA 0169CD2)
on flexi-single included with "Sassy" magazine

PAUL ROLAND
-Mathilda Mother
on Danse Macabre
(French LP, New Rose, Fan Club FC 062)

ROSEBUD/DISCOBALLS
-Interstellar Overdrive
-Arnold Layne
on "A Tribute to the Pink Floyd" (Disco covers!)
(French LP, Atlantic K50446)

SANITY ASSASSINS
-Take Up Thy Stethoscope and Walk
B-Side of "Blow Torch Love Doll"
(US 45, Tombstone T32)

SATIVA LOVEBOX
-No Good Trying
anyone have any more info?
Thanks to Michael Levin

THE SHAMEN
-Golden Hair
-Long Gone
on "Strange Day Dreams" (Also inludes a song called "It's All Around"
credited to S. Barrett)
(Italian CD, Materiali Sonori MASO CD 90003)
"Golden hair" is the B-side of "Young Till Yesterday"
(UK 45, Moksha SOMA1)

SHOCKABILLY
-Lucifer Sam
on "Just Beautiful" (live album)
(UK CD Shimmy Disc SDE 8914CD)

SLOWDIVE
-Golden Hair
on the EP "Holding Our Breath"
(Creation Records, Crea112 UK 1991)

SMASHING PUMPKINS
-Terrapin
on special edition 10" single of "I Am One"
(UK 10" Hut HUTEN 18)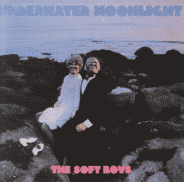 THE SOFT BOYS
-Vegetable Man
B-side of "Kingdom of Love"
(UK 45, Armageddon AEP 002)
on "Underwater Moonlight"
(German LP Roff Records 113026)
-Gigolo Aunt
on "The Soft Boys 1977-81"
(CD Rykodisc RCD 10234/35)

TEENAGE FAN CLUB
-Interstellar Overdrive
on "The King"
(UK CD, Creation CRE CD 096)

THIS MORTAL COIL
-Late Night
on "Blood"
(UK CD, 4AD DAD1005)

THE THREE O'CLOCK
-Astronomy Domine
on "Baroque Hoedown"
(UK CD, Frontier 4605)

THREE TO ONE
-See Emily Play
on "Pebbles Vol. 14" (various)
(UK LP, Archive International Productions AIP 10014)

TRUE WEST
-Lucifer Sam
on "True West
(LP Bring Out Your Dead Records, 1983)
Single (B-side is A-side played in reverse)
Skyclad Records

TYRNAROUND
-Astronomy Domine
on "Six Songs"
(Ausrtalian EP?)

VOIVOD
-Astronomy Domine
on "Nothingface"
(UK CD, Noise N0142-2)
on "The Best of Voivod"
(UK CD, Noise N0169-2)
THE WALKING SEEDS
-Astronomy Domine
B-side of "Gates of Freedom"
(UK 45, Paperhouse Records #1)

..back..